Blue Coat Chef Tina's Guacamole Recipe
With temps warming up and the sun coming out, we are getting into spring and summer food, and we are falling hard for fresh guacamole this year. Our chefs are putting away their winter soup stirring spoons, and getting out their grilling tongs all across the country.
We are SO ready for summer here in the Midwest, so we're sharing Blue Coat Chef Tina's famous guacamole recipe so we can all channel our inner sunshine. This guac makes a fresh and healthy snack with chips, salad topper, toast topper, or even a great spread for burgers on the grill. Enjoy!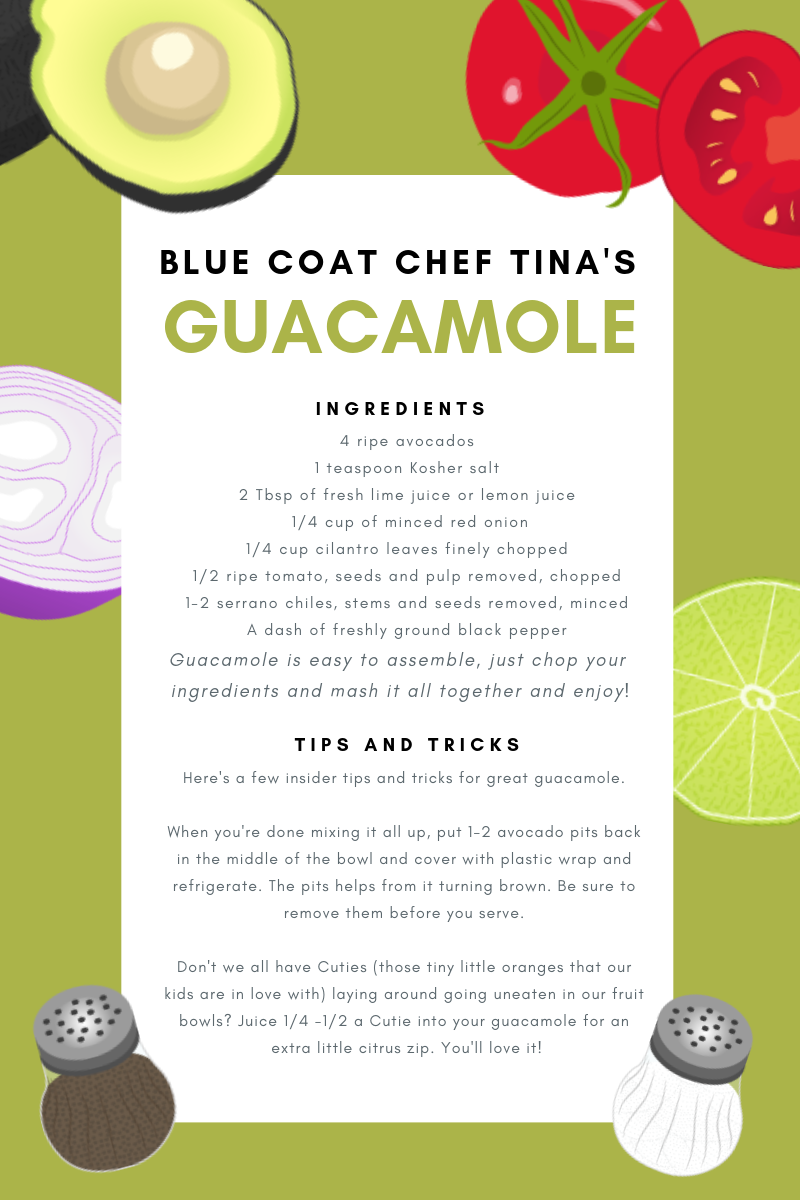 Related
In "Chapter" , "Blue Coat Chefs" , "Fraternity Food Service" , "Sorority Food Service" , "GHC" , "COVID-19"
In "Blue Coat Chefs" , "Greek House Chefs" , "Food" , "Recipe"