Chapter, Blue Coat Chefs, Fraternity Food Service, Fresh Produce, Greek House Chefs, Greek Life, Kappa Kappa Gamma, Sorority Food Service, dietary restrictions, GHC App, Meal ratings, food allergies, GHC
Greek House Chefs Launches GHC App 2.0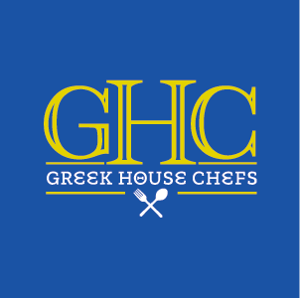 Greek House Chefs is proud to announce that the GHC App 2.0 is available for students today. This is our custom-built proprietary app that connects students to their fraternity and sorority house kitchens. This app provides our students an easy and user friendly format to facilitate their food service.
At Greek House Chefs, our motto is to "Bring 'Em Home". With our 2.0 version of our GHC mobile App, we are definitely bringing home our hungry fraternity and sorority members across the nation. The 2.0 version of the mobile App has a sleek, user friendly design and a functionality all its own. Students can view their menu on-the-go, submit a Late Plate request if they aren't going to make it back to the Chapter house in time for dinner, and submit their food cravings to the chef.
"At GHC, we want to hear from our students daily", Owner and Chef Corey Hansen shares. "Our students are the number one priority and we always want to honor their cravings, feedback on the meals and food allergies. Throughout the last few years, we've seen an increase in dietary restrictions and the necessity to offer a solution to those students in our Chapter houses. We value how crucial it is to make accommodations for dietary restrictions, so we took a long and hard look at how GHC could handle food allergies above all else."
Over the last 6 months, GHC has been developing a training and teaching program that encompasses food allergies and the importance of food safety in all of our chapters. We have implemented special training and put a large focus on educating our Chefs on best practices for food allergies and safety.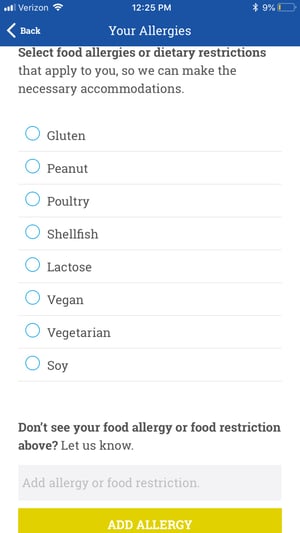 "When our students sign up for the GHC App, they are highly encouraged to go in and fill out a food allergy profile that is then shared with the Chef", stated Corey Hansen. "Our Chefs not only accommodate food allergies, they make delicious food for every chapter member, regardless of any dietary restriction. Our chefs don't see food allergies as 'dietary restrictions', but as a challenge and a way to get creative in order to make sure that every member has a delicious meal to sit down to."
While developing our GHC 2.0 App with a local company in Des Moines, we made sure to enhance the capability with updated functionality and reporting of food allergies from students to their chefs. Our chefs now have access to all food allergies whenever a Late Plate request is made, so we always make sure that everyone is fed whether they need it to be gluten free, vegetarian, vegan or any other dietary restriction that your chapter may require, even if it's a Late Plate.
The GHC App also provides real time updates of our Chefs menus as well as student requests. Our Chefs are trained to write their menus based off the chapter members cravings and meal feedback. Our app offers our chefs a clear, concise, and real-time reference of cravings directly from their Chapter members. After adding in the student cravings, their menus are further shaped utilizing seasonal produce, fresh ingredients and new items that our students may have never tried before. Of course, the tried and true items are always on the menu and we make sure that there are always fresh sides to accompany our meals.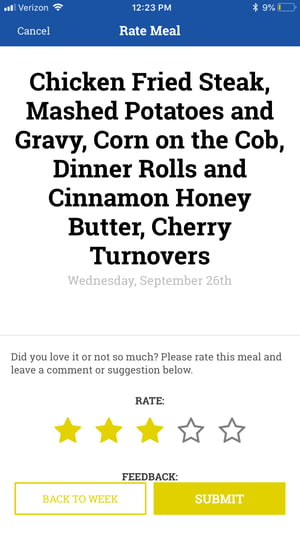 At GHC, our chefs strive to find that perfect harmony of tried and true meals such as Lasagna or Grandma's Pot Roast with all the fixin's, and more adventurous dishes that allow our chefs to be creative while educating their fraternity and sorority members about different cuisines. Some of these dishes have included Indian spiced chicken with coconut Jasmine rice and Naan bread with house made hummus, or Tacos al Pastor with fresh pineapple pico and Spanish rice with a black bean and corn salad. This gives our chefs the opportunity to be creative and have fun with their food and also allows our students to try new foods that might be just a little bit out of their norm and open up their palates to new flavors.
Food service to fraternities and sororities is an ever changing industry, and we are seeing a big increase in students who want more than mama's home cooking. They want to try new things and this is the perfect avenue to try them. They are prepared by a real chef, and they aren't in a restaurant where they are stuck with that meal if they don't end up liking it. At least they tried.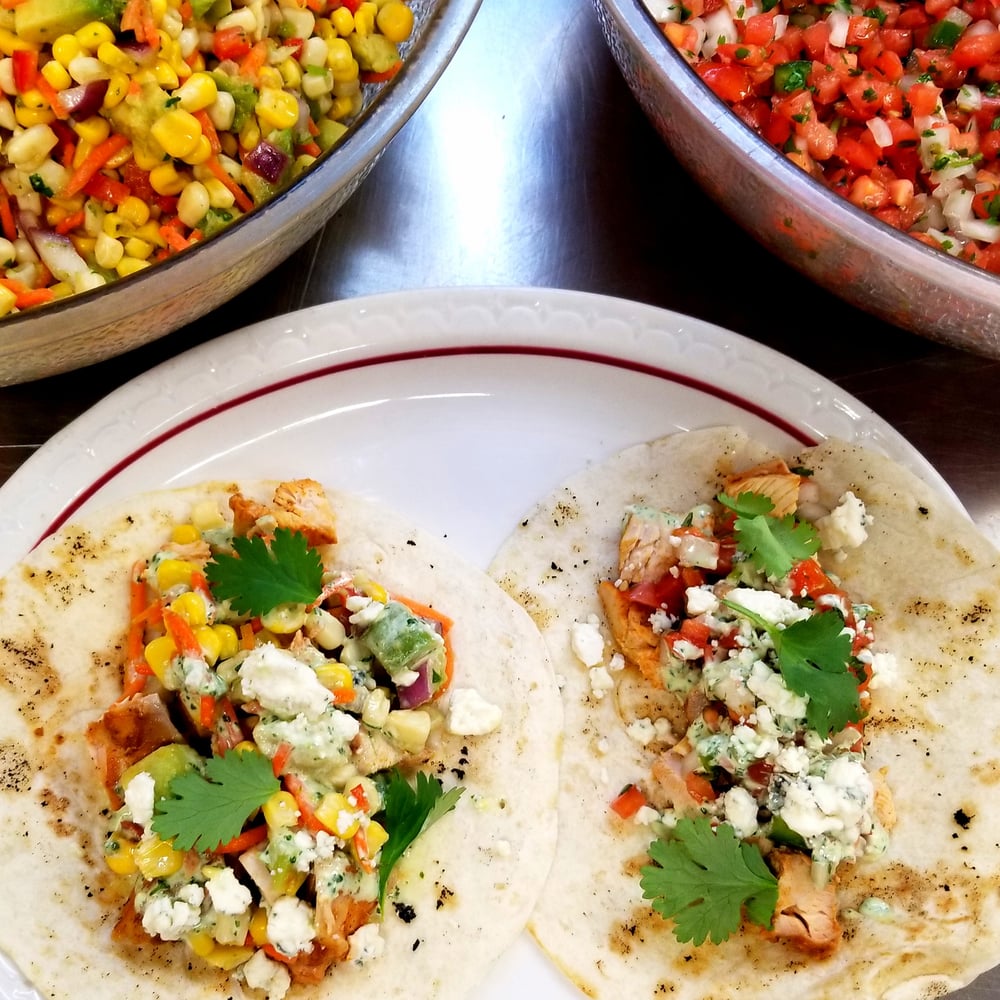 "We've ensured that we will be able to keep up with the ever-evolving landscape of the Fraternity and Sorority Food Service industry by custom building our app through a local and highly reputable company. We are committed to providing the best food service to Greek chapter houses across the country and that means evolving with the needs and wants of our clients. As we hear of different requests from our chapters, we can go back to our app development team and expand the capabilities of the app to best fit the needs of our end users, our students and our chefs," shares Corey Hansen. When I started Greek House Chefs 11 years ago, I never dreamed that we would someday have a custom-built app and that would allow us to connect with our students in real time about how their lunch was today. It's amazing to see a full review of our chefs and their meals from across the country when I log in to the app. I know moments after it was served, that lunch at the Kappa Kappa Gamma house today was fresh and healthy because not only have I seen pictures of it online from my chefs, but many of the sorority students also left their 5-star feedback about how delicious it was. It's truly remarkable to have access to such amazing technology."
Students can download our mobile app and connect with their Greek House Chef by going to the app store and searching 'GHC App'.
Related
In "Fraternity Food Service" , "Greek House Chefs" , "Sorority Food Service" , "Meet the Team"
In "Greek House Chefs" , "Meet the Team"
Chapter
,
Blue Coat Chefs
,
Fraternity Food Service
,
Fresh Produce
,
Greek House Chefs
,
Greek Life
,
Kappa Kappa Gamma
,
Sorority Food Service
,
dietary restrictions
,
GHC App
,
Meal ratings
,
food allergies
,
GHC