Greek House Chefs gathers with fellow thought leaders at MJ Housing Forum
Last week, we had the opportunity to attend the annual MJ Insurance Housing Forum, and not even an impending blizzard debilitating the Midwest could stop us from being in Indianapolis to discuss food service with fellow thought leaders in the industry. National Director Heith Sheeley, National Sorority Account Manager Elizabeth Riffel and Sales Director Steven Troge arrived by car and plane from all over the United States to attend. All three were ready and eager to collaborate and discuss the latest housing trends and challenges facing today's sororities.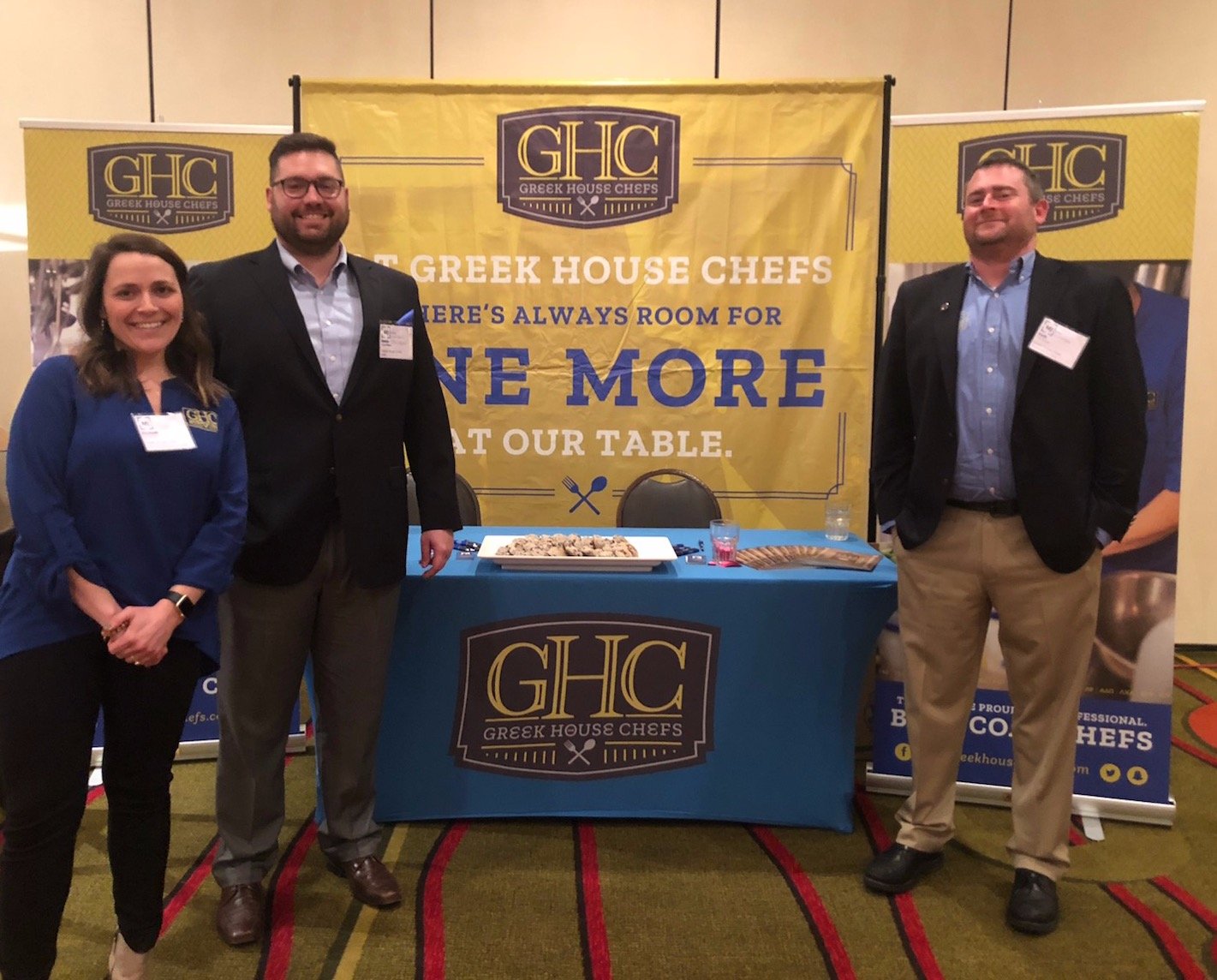 At Greek House Chefs, we believe that bringing students home for dinner is more important than ever. Filling up the dining rooms at our Chapter houses is crucial to collegiate chapter style living. When our Chefs prepare delicious foods for their houses, it shows exponentially in the meal attendance at the house. Gathering together for meals creates strong bonds and we put our heart into creating memories using delicious food. That is what drives us to keep returning to the MJ Housing Forum. Over a few days, we asked a lot of questions and listened to a lot of feedback.
"Being in the company of talented professionals at MJ inspires our Greek House Chefs team," shares National Sorority Account Manager Elizabeth Riffel. "I want to know how we can continue to partner with organizations that benefit the Chapters, so that is why we're here. We want to understand the changing landscape of Greek housing, and part of the commitment to being an asset to Greek Life is the constant collaboration between professionals."
As Greek Life housing evolves, so does Greek House Chefs' commitment to understanding the dynamics. MJ Insurance Housing Forum is an excellent place to have these conversations and teach how GHC can bring students back to chapter living and fuel sororities across the country. We truly believe that hearty conversations lead to healthy outcomes.
"We've never been afraid to pivot in our business" states National Director Heith Sheeley. "As the industry changes, so will we. We enjoy the relationships and partnerships we've created at the MJ Housing Forum and we can't wait to be back again next year". The biggest topic that we heard from the forum was the financial difference between selecting quality food service and an inexpensive food service. "Did you know that we didn't lose a single chapter to any of our national competitors last year? To me, that speaks volumes about our service and our standards. Choosing a service based on price alone is only going to cost more in the end." shares Heith.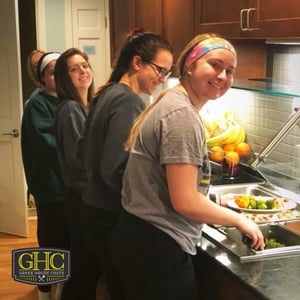 If you'd like to learn more about GHC and our service, please check out our website at www.greekhousechefs.com. If you're not already, follow us on social media to see our chefs in action!
Related
In "Fraternity Food Service" , "Greek House Chefs" , "Sorority Food Service" , "Meet the Team"
In "Greek House Chefs" , "Meet the Team"