Our Annual Train The Trainer Summer Meeting
This summer at Greek House Chefs, we held our annual Train the Trainer meeting right here in our home town of Des Moines, Iowa. This meeting gathered over 30 GHC Managers that work all over the nation and brought them together for further education, bonding, and training on our company culture. We focused a lot of energy into how we as a company can continue to bring each of our chapters home each and every day. We look forward to this week of hard work and fun every year and feel privileged that we have the opportunity to bring our Area Managers to home base where Greek House Chefs started and we continue to grow as a team and Blue Coat family.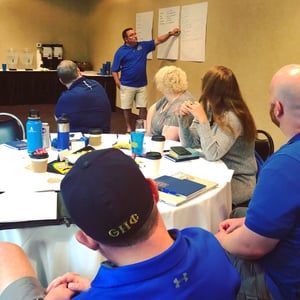 Our week included various trainings led by our owners Corey and Carey Hansen, Director of Operations, Director of Sales, and other executive management who worked for months to ensure we had the proper tools and information our management team needed to have a successful school year. Not only did our team hear from our very own GHC leaders, they also had a day of training and motivation from none other than Mr. John Hatfield. John is a well known and respected House Director and leader at Beta Sigma Psi at Kansas State University, as well as owner and motivational speaker of Brave Man Society.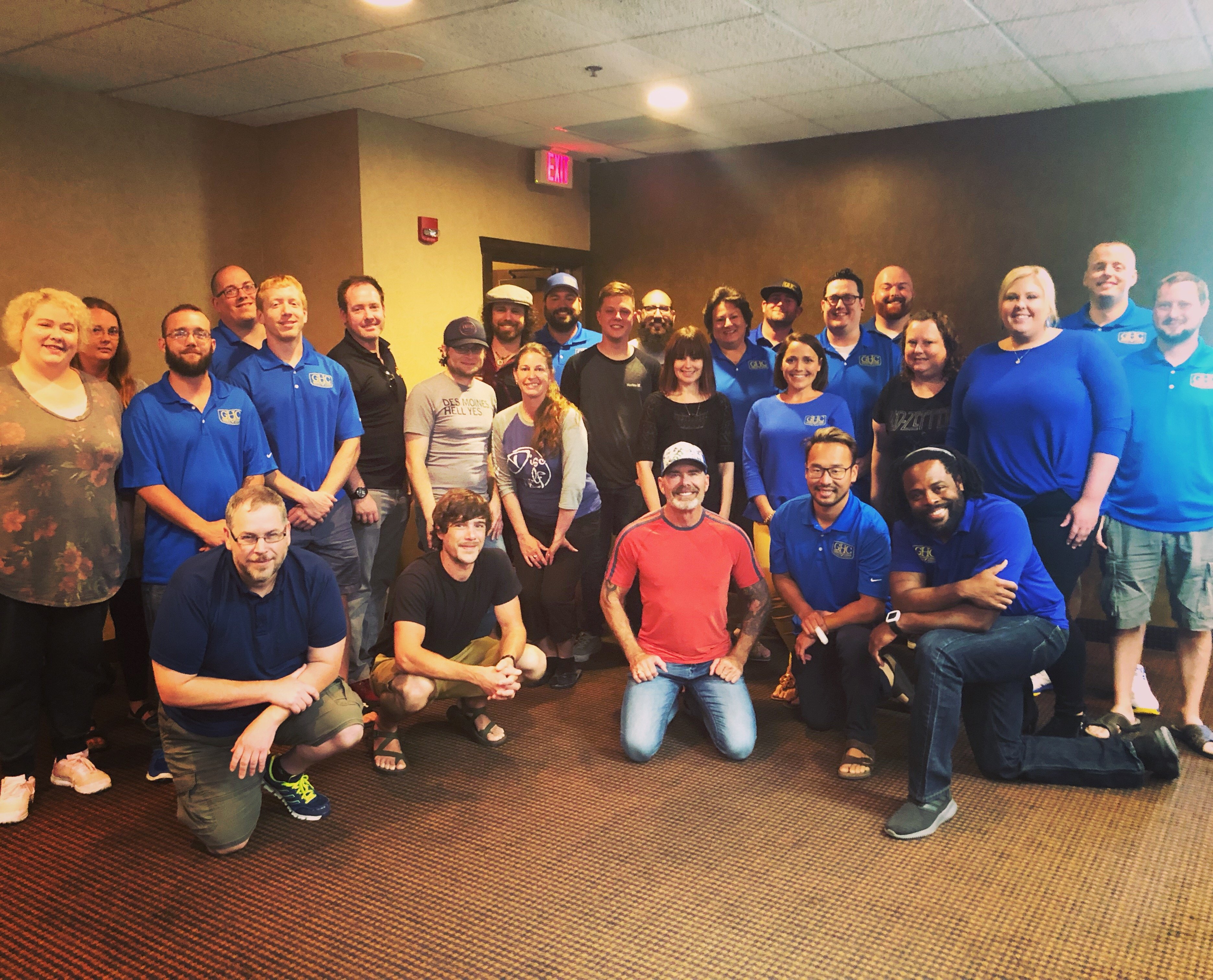 With John's help, we were able to hone in on Greek House Chefs' company culture and define who we are and who we want to be as a company as well as individuals. It was a great day, as we all got to go around the room and explain what GHC meant to each of us and what we all feel our company culture is and should be going forward. It was humbling and encouraging to hear that table after table all shared the same feelings and goals for GHC and our future. We established that we are a hard working family culture projecting friendliness, knowledge of the industry, and positive relationships with our clients and staff.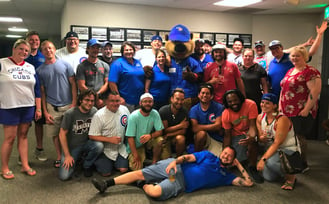 We are chefs, so of course the week was filled with lots of great food from our favorite local Iowa restaurants and ended with a special thank you to our chefs with a fun night of tailgating and attending the Iowa Cub's baseball game. One of our chefs from Iowa State University hosted an over-the-top tailgate party complete with a game of bags, the best roasted peaches with homemade granola and caramel you've ever tasted, and lots of laughs.
Each and every year, we look forward to this training and we can't wait to see our managers put to work the incredible things they learned and taught each other as chefs and managers throughout that week.