Who is... Elizabeth Riffel?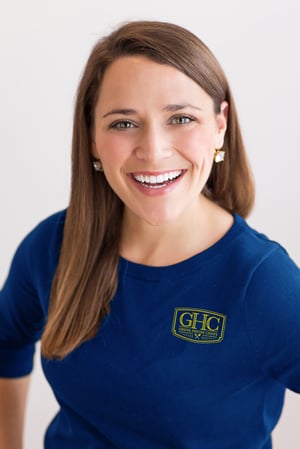 Everyone knows someone who can walk into a room and light up the place with their positivity and uplifting personality. No matter the kind of day you are having, they will always put a smile on your face. For us at GHC, that person is Elizabeth Riffel! She radiates warmth and welcomes everyone with open arms, and she attributes a lot of who she is today to the time she spent at Delta Delta Delta while attending Kansas State University. For those reasons (among many others) we couldn't think of a better person to be our National Sorority Account Manager at Greek House Chefs.
Elizabeth has been in the food and service industry for over 6 years and has a strong background with Greek life. Because of this, she is fully able to relate to chapter members and understand exactly what the wants and needs are out of their meal service. "Working for a company like Greek House Chefs is very important to me because I know what it means to have great food in your chapter, and what it can look like if you don't," states Elizabeth. She goes on to say, "GHC chefs and Management are dedicated to providing the service we promised from day one, and as a collegiate alum in the Greek community myself, I feel that provides a huge advantage to not only me, but more importantly, our clients throughout the entire process."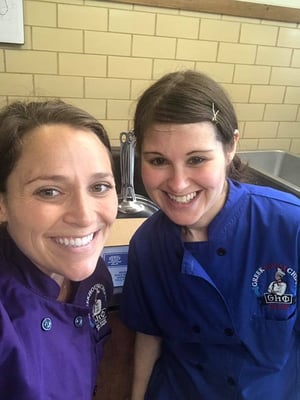 As the National Sorority Account Manager, Elizabeth's favorite part of her job is getting to visit different campuses across the country and work face to face with other individuals who share a common love for providing the best possible experience for students involved with Greek life. Elizabeth works with our chefs, House Directors, Board Members, Nationals, Chapter Advisors, and students to provide the best service they can receive, while ensuring that GHC is always staying up to date with the ever changing and growing needs in the Greek life community. When Elizabeth isn't working with members of Greek life, she is going from kitchen to kitchen checking on service and our Blue Coat Chefs. "I love trying the food and getting to know our chefs through their passion of cooking! It is so fun to be able to see the different meals our chefs create and see the relationships they build with the chapter members through food," she shares. "Good food truly brings people together, and when you are in a chapter house it is no different. They are a family and we have the honor of bringing them together to build lifelong bonds of friendship and strengthen their relationships throughout the chapter with delicious food every single day."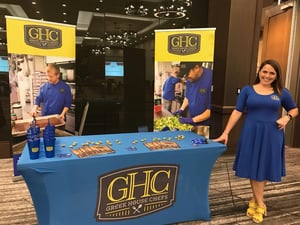 Elizabeth is passionate about providing above and beyond service to all our fraternity and sorority chapters, and she recognizes the importance of everyone at Greek House Chefs sharing that same passion. "Everyone on the GHC team is passionate about what we do and really care about making a change in these students' everyday lives. We all work together, support each other, and strive every day to be better…together! We are the very best in the business because of our shared values in what we believe is important to implement in the chapters we service."
For more information on what it means to be apart of the Greek House Chefs family, and to see more of Elizabeth, watch our new video here.
Related
In "Greek Life" , "Donation" , "Philanthropy" , "COVID-19"
In "GHC" , "Food" , "Recipes" , "Tips & Tricks"
In "family friendly" , "Fraternity Food Service" , "Greek House Chefs" , "Greek Life" , "Sorority" , "Sorority Food Service"